RESPONSIVE WEB DESIGN
SERVICES
One Website for all Devices
Our responsive web designs enable your website to not only meet Google's search standards but also ensure that the site is optimized for user experience across devices. Our responsive web design services in Chennai are based on tried and tested web techniques including media queries to ensure that the website display adjusts in response to the width of the accessing device, whether it is a tablet, smartphone or a desktop or even any device of the future.
Our team plans, designs, and develops stunning responsive websites that will increase conversion rates and overall traffic.We make sure that our responsive websites are beautiful across all devices.
Regardless of your industry or the products and services your company offers, user-experience on your website should be of the utmost importance. With responsive design, your audience will always be able to engage seamlessly with your site on each of their devices, at any given time. Mobile and tablet use is becoming more and more prevalent, and to succeed with your online presence, your website should be optimized for those devices and their users.
SMART RESPONSIVE WEB DESIGN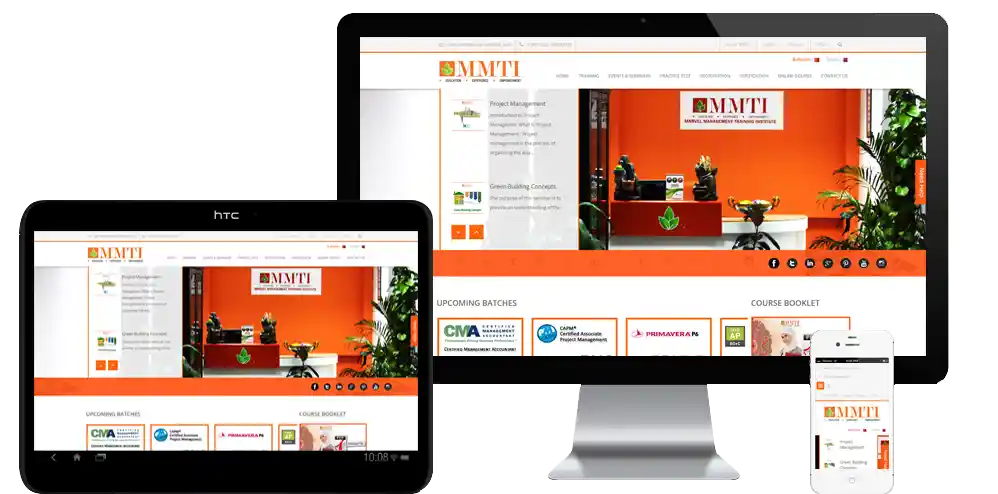 RESPONSIVE WEBSITE DESIGN PACKAGES
We can design and develop a website that specifically meets your unique needs, and meets your required standards as well as industry related standards
We help your website stand out through strategic, creative solutions that produce real results.
The first step is to discover more about you, your company's vision, and to build a strong relationship. This is where we will create your brand, create a custom strategy, and set project goals.
Following the initial meetup, we will outline your project, create milestones, and agree on priorities. Now we have a strategic plan in place that aligns with your initial vision and makes your goals achievable.
Once the outline is finished, visual concepts of the custom project will be created. Our creative and development team reviews and revises the materials until it aligns with your goals.
Here is where we present your custom project. Upon approval, your custom project will be launched and promoted. Then sit back and watch the momentum!
DO NOT MISS OUT YOUR MOBILE SAVY CUSTOMERS !
Get Your Website Converted to Responsive